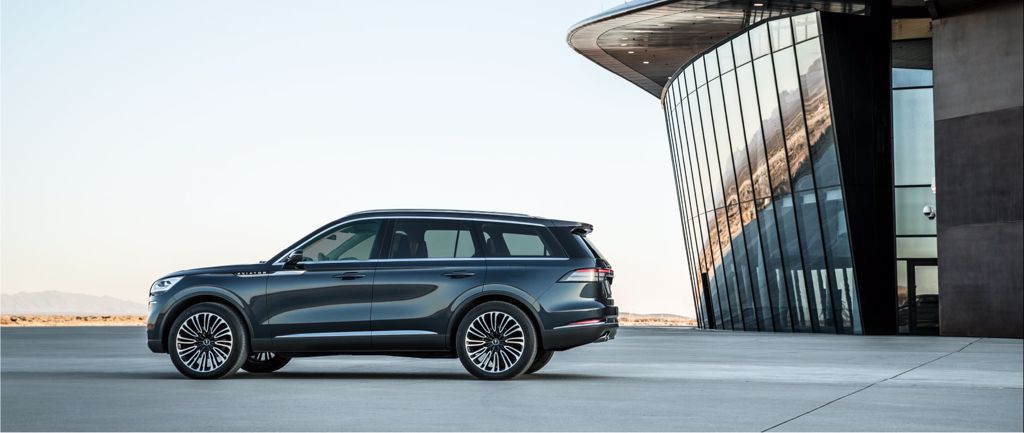 Fleet and Corporate
Welcome to Lincoln Fleet and Corporate
At Arabian Car Marketing Co. We develop long term strategic partnerships with our Fleet customers. We apply our mobility expertise to support our customers in making the best decision for their Fleet needs, while delivering first class customer experience.
Whether you need a one or two vehicles – or have a fleet of hundreds, we can help you through the purchase process. We have the experience and expertise needed to help you get the most out of every Lincoln vehicle in your fleet.
We offer a World leading selection of Quality, Safe, and Smart vehicles. We are confident there are Lincoln vehicles available to meet the needs of every business.
Exceptional Fleet Services:
Regional Warranty
24/7 Road Side Assistance
5 years or 100,000 KMs powertrain warranty on NA source vehicles (only 18 MY).
Wide Product Portfolio
Competitive Cost of Maintenance
Extended Service Plan (ESP)
Genuine Lincoln Parts
---
Business Fleet
Business Solutions, the right way!
Getting to know your fleet requirements is critical to making sure we provide the best solutions to fit your business needs. Lincoln Fleet Solutions provides a range of services designed to help keep your business running smoothly. Our Team can quickly and efficiently handle all your business enquiries and help you select the best solution that enables you to optimize the performance of your fleet.
Corporate and SME choice
Special rates for corporate customers*
Courtesy and replacement cars*
Flexible financing to meet your business needs*
Preferential extended warranty rates
Remarkable driving experience
Custom-made maintenance plans (ESP Premium Maintenance / ESP PremiumCare)
24 hours Regional Roadside assistance*
Government choice
Professional guidance through our vehicles purchase process and continuous training and support for your representatives
Specific and dedicated vehicles demo program designed to assist your team broadly test drive our products
Wide service outlets network
Government relationship manager with in-depth knowledge of government needs
Rental and leasing choice
Competitive total cost of ownership to help you optimizing your fleet potential
Customized fleet service packages and availability of special parts price schemes
Account Management choice by a dedicated dealer's fleet professional
Trade-in and re-marketing solutions available
Wide product portfolio that meets all drivers' needs
---
Contact Us
Explore our Fleet lineup
Lincoln offers a wide range of cars to choose from. Information about each of our vehicles is provided here so that you can view or download vehicle specs to determine which Lincoln vehicles will be added next to your fleet.
Cars/Crossovers / SUV's
Speciality Vehicles
Your dealer can also help you choose the Lincoln vehicles that best meet your fleet requirements and show you all of the features available on any of the models that you are interested in.
We invite you to contact your Lincoln dealer and test drive one of our world-class vehicles today, or fill in our simple fleet enquiry form online.
To contact us regarding your fleet requirements, please call us on:
---